Tilde and TradAir transform institutional cryptocurrency trading in Asia with digital asset trading platform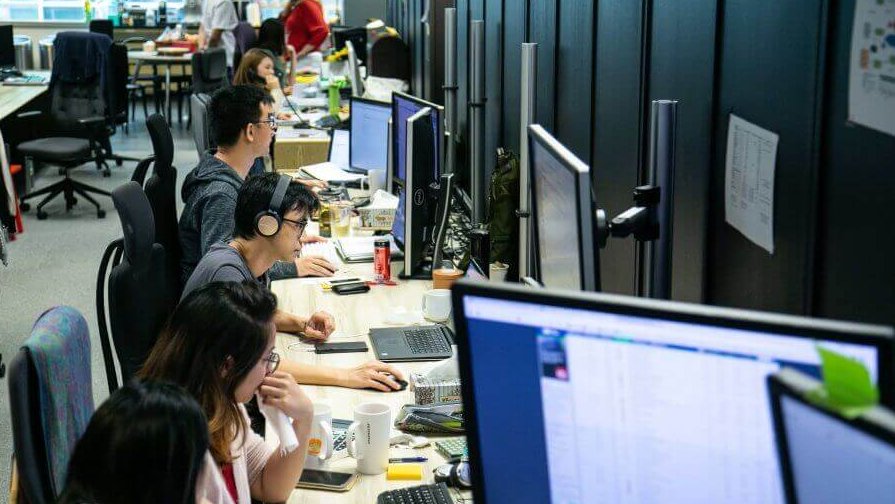 Singapore, 10 October 2018 – Asian cryptocurrency liquidity provider Tilde is working with TradAir, a leading platform solution for institutional FX and cryptocurrency trading, to introduce electronic cryptocurrency trades among institutional investors in Asia. This will enable Tilde clients to trade a multitude of cryptocurrencies through TradAir's personalised and intuitive platform, making trading more efficient and secure.
Tilde is an over-the-counter (OTC) cryptocurrency trading service and market maker launched by leading Asian proprietary trading firm Grasshopper in July 2018. It aims to bring high standards of integrity, pricing efficiency and execution to cryptocurrency trading on behalf of institutions, hedge funds, and family offices, while applying Grasshopper's expertise in liquidity provision and technology to the cryptocurrency and post-ICO markets.
Tilde is TradAir's first cryptocurrency white labeling partnership in Singapore. The integration between the companies will allow Tilde to provide cryptocurrency liquidity electronically to its customers in Asia. Customers will be able to trade a full suite of cryptocurrencies, including niche pairs, through a high performance HTML5 cryptocurrency native trading platform that delivers a high-level trading experience. TradAir's suite of analytical tools will also allow effective monitoring of customer credit and trade risk, optimising their experience in a safe and secure manner.
"As the cryptocurrency market matures and institutional investors become more involved, we want to facilitate the trading process by maximising efficiency while minimising risks in their interactions with OTC desks. TradAir's platform is intuitive and with Tilde it offers best execution that delivers an exceptional trading experience. We are excited about the partnership and look forward to transforming the cryptocurrency trading arena for our clients," said John Lin, founder and Chief Executive Officer (CEO), Grasshopper and Tilde.
"We are thrilled to have Tilde as our first cryptocurrency client in Asia. Combining Tilde's unique cryptocurrency liquidity network with TradAir's trading platform is a winning proposition for institutional traders that need the breadth of cryptocurrency offerings with the tools and performance of an institutional grade GUI," said Ayal Jedeikin, CEO of TradAir.
-ENDS-
Tilde is an Asian cryptocurrency liquidity provider that provides over-the-counter (OTC) trading services to institutions, family offices and high net worth individuals. Tilde is powered by Grasshopper, a leading Singaporean proprietary trading firm and liquidity provider in global equity and future markets. Through efficient execution, competitive pricing and superior support and technology, Tilde aims to equip clients with the means to harness opportunities. For more information, visit Tildetrading.com.
About TradAir
TradAir is a leading provider of end-to-end front office trading solutions, designed to offer financial institutions the ability to enhance their client relationships and participation in the FX, CFD and crypto global markets. TradAir provides an end-to-end infrastructure from price generation, dynamic distribution and White Label to aggregation and execution optimization. All supported by an underlining analytics layer for business intelligence and regulatory compliance. The TradAir solution is modular and seamlessly integrates with existing components, providing the highest level of customization, flexibility and time to market. TradAir has offices in London, New York, Singapore and Tel Aviv. For more information visit Tradair.com.